| | | | |
| --- | --- | --- | --- |
| 爱荷华州华人农业促进会新闻简报 Jan. 30, 2018 | | | |
Dear ICIA family,
Please
click here
to read the latest issue of ICIA Newsletter.  Many thanks to Terry and others who put this together. Also, the editorial team would like to encourage members provide comments, suggestions and contribution to the Newsletter.
Thanks,
Shujun
Last Updated on Wednesday, 31 January 2018 02:38
| | | | |
| --- | --- | --- | --- |
| Chinese Spring Festival 2018 Celebration Notice | | | |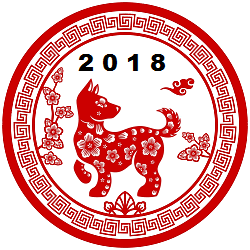 Dear ICIA members:
Let's get together to celebrate the traditional Chinese Spring Festival (春节) at Hibachi Grill & Supreme Buffet on Chinese New Year 's  day, 
Friday
- 
Feb 16th
.
ICIA will provide 红包 to members who attend this event. ICIA will ONLY provide 红包 to who has pre-registered online. Each family/member is responsible to check out and pay your own dinner expense, plus tips and tax, before you leave the restaurant. ICIA will provide an attendee list to Hibachi Grill. Please make sure you sign your name after you have paid your bill.
Time: 
5:30 pm to 8 pm
– plan to arrive between 
5-5:30
to pick up your 红包
Date: 
Friday, Feb 16th, 2018
Where: Hibachi Grills
If you have any questions, please feel free to reach out to me or any of the event team members.
Thanks,
Shujun Chang
Last Updated on Sunday, 25 March 2018 15:29
| | | | |
| --- | --- | --- | --- |
| Seminar on Real Estate and Home Mortgage - Dec 2017 | | | |
Dear ICIA Members and Friends,
You and you friends are invited to a seminar on residential or investment real estate and home mortgage services in central Iowa area.  The seminar will be held at the Johnston Middle School (old Johnston High School, same location for 中文学校) lobby area as we normally do (
6501 NW 62nd Ave, Johnston, IA 50131)
.  The time is from 
2PM to 4 PM
on 
December 3
(
Sunday
). Presenters are Mrs. Cindy Chen of New Horizon Realty and Mr. Douglas Glade of Wells Fargo Home Mortgage. The seminar will include presentations and Q&A session. Look forward to seeing you there
Shujun
ICIA 2017 印象中秋
摄影和绘画大赛
ICIA的所有朋友们, 大家好!
为了弘扬中华民族的传统文化,增加中秋佳节的文化气氛, ICIA将举办第二届印象中秋摄影和绘画大赛。 请大家踊跃参与,家长们可以鼓励 爱画画的孩子 参与竞赛。
有关比赛规则如下:
1) 摄影比赛:
a. 与中秋佳节传统和文化有关的任何作品;
b. 照片必须是参赛者的原作, 但不限摄影时间;
c. 摄影作品比赛不分年龄;
d. 请将摄影作品(Full image)在10月7日中午12点前送给 Terry Hu ( This e-mail address is being protected from spambots. You need JavaScript enabled to view it )
e. 摄影比赛设一等奖,二等奖和三等奖各一名
2) 绘画比赛
a. 与中秋佳节传统和文化有关的任何作品;
b. 绘画作品必须是参赛者的原作, 但不限绘画时间;
c. 绘画作品比赛分少年组 (17岁以下)和成人组(18岁以上)
d. 请将摄影作品连同画架在10月8日5点送到庆祝和比赛现场(4919 Aurora Ave)以供大家欣赏和评委打分
e. 绘画作品比赛少年组 和成人组各设一等奖,二等奖和三等奖各一名
如有任何有关摄影和绘画比赛的问题, 请和Terry Hu 联络!
ICIA Event Team
| | | | |
| --- | --- | --- | --- |
| ICIA 2017 中秋节庆祝活动通知 Sep. 2017 | | | |
Dear ICIA Family,
You and your family are invited to join ICIA 2017 Mid-Autumn(中秋节 ) Festival Party from 5 pm
to 9 pm on October 8, Sunday at Westchester Evangelical Free Church (4919 Aurora Avenue, Des Moines, IA 50310).

Please register as soon as possible (no later than Sept 30, Saturday see link below) for moon cake and main food (meat) preparation. It is a potluck and please bring your signature dishes (vegetable dishes preferred) to share with others.  Event planning team will have prizes for the best dishes.  As last year, there will also be contests for pictures and 诗词竞答. In addition, there will be a contest for 中秋related paintings or drawings (绘画). Details about the photo/drawing contests will be sent out later.   


Please be there on time, party will start at 5pm sharp. Please also take care of your kid(s) and help to keep the church facility clean. You are responsible for your family's safety.
Evite link: http://evite.me/dxJWnY48wm

中秋快乐!

Tentative Agenda
5:00 – 6:00 PM   President's Report, communication, friendship time
6:00 – 7:30PM   Dinner celebration, friendship time
7:30 – 9:00PM   Food prizes, picture and painting prizes, 诗词竞答(surprise prizes)


ICIA Event Planning Team
Last Updated on Tuesday, 30 January 2018 04:23
<< Start < Prev 1

2

3 4 5 6 7 8 9 10 Next > End >>


Page 2 of 11