| | | | |
| --- | --- | --- | --- |
| Chinese Spring Festival 2018 Celebration Notice | | | |
Written by Administrator
Tuesday, 30 January 2018 04:28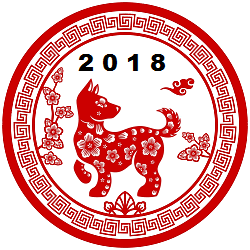 Dear ICIA members:
Let's get together to celebrate the traditional Chinese Spring Festival (春节) at Hibachi Grill & Supreme Buffet on Chinese New Year 's  day, 
Friday
- 
Feb 16th
.
ICIA will provide 红包 to members who attend this event. ICIA will ONLY provide 红包 to who has pre-registered online. Each family/member is responsible to check out and pay your own dinner expense, plus tips and tax, before you leave the restaurant. ICIA will provide an attendee list to Hibachi Grill. Please make sure you sign your name after you have paid your bill.
Time: 
5:30 pm to 8 pm
– plan to arrive between 
5-5:30
to pick up your 红包
Date: 
Friday, Feb 16th, 2018
Where: Hibachi Grills
If you have any questions, please feel free to reach out to me or any of the event team members.
Thanks,
Shujun Chang
Last Updated on Sunday, 25 March 2018 15:29