9/22/2018    WESTCHESTER EVANGELICAL FREE CHURCH      5-9PM
You and your family are invited to join ICIA 2018 Mid-Autumn (中秋节 ) Festival Party from 5 pm
to 9 pm on September 22, Saturday at Westchester Evangelical Free Church (4919 Aurora Avenue, Des Moines, IA 50310).

Please register as soon as possible (no later than Sept 18, Tuesday see link below) to help us prepare moon cake and main food (meat). It is a potluck style and please bring your signature dishes to share with others.  Event planning team will have prizes for the best dishes.  In addition, there will be programs such as 才艺表演and 猜成语. We still would like to collect pictures related to the beautiful fall, such as crops, plants, or the moon as usual (no contest).  Instruction for the talent show and pictures will be sent out later.
Please consider 才艺表演 focusing on traditional Chinese art (music, dance, martial art, painting, calligraphy, etc.).  You can either make a note about the performance in the comment area of the Evite or send the performance information to Zhiwei Zhang ( This e-mail address is being protected from spambots. You need JavaScript enabled to view it ).
The party will start at 5pm sharp. We appreciate the Chinese Church for their support and help with child care.   Please help to keep the facility clean and also take responsibility for your family's safety.
Evite link: http://evite.me/n3Dfna64X7

中秋快乐!

Tentative Agenda
5:00 – 6:00 PM   President's Report, communication, friendship time
6:00 – 7:30PM   Dinner celebration, friendship time
7:30 – 9:00PM   Church choir performance, talent show, games, food prizes, door prizes, etc.
ICIA会员,大家好!
暖风拂面,阳光明媚,正是ICIA 2018年夏季烧烤Potluck的好时候。望大家积极参加,增进会员之间的互动交流。
这次野餐烧烤活动为免费,但是我们希望大家能做一道你拿手的菜肴来和大家分享。 ICIA 活动小组将从大家所做的精致菜肴中, 根据色,香,味, 量来选出优胜奖3名,并提供奖品。
具体安排如下:
1. 时间:2018年6月2日,星期六 上午11点到下午2:30点;
3.  ICIA 为 大家免费提供: 烤肉, 凉面,西瓜和水。
4. 丰富多彩的其他活动:排球, 足球,羽毛球,棋牌,lawn games等。也可以自带玩具。
安全: 所有活动的安全问题由参加者自己负责;孩子们的安全由家长负责。
我们ICIA各项活动旨在增进朋友友谊,丰富社区生活,希望ICIA会员和家人积极参加,也欢迎社区各界参与和支持。
为了准备足够的食物,请点击下面的链接填写注册信息,十分感谢你的合作!
Shujun Chang
| | | | |
| --- | --- | --- | --- |
| Wealth management seminar | | | |
Dear ICIA Family,
I am pleased to announce a seminar event this 
coming Sunday (April 7, 2018 2pm ~3pm)
at the lobby area of Johnston Middle School.  The topic is on wealth management, and the speaker is Mr. Adam Collins of Wells Fargo Advisors. Please feel free to pass the message to your friends and family members in the Chinese community.
Also, I would like to use this opportunity to give everyone a heads up on a few things. As three board members either moved away or started to work in other cities, we have identified three members who are willing to serve our organization and community.  The formal introduction will come after our next board meeting.
Another topic is the voice or need of members or local Chinese community.  We would like to hear back from you on any suggestions or ideas on activities, seminar topics, and community service opportunities.  You can send your suggestions to me or any of the board members.  You can also check our website for updated posting of our activities (
http://iowachineseinagriculture.org
). Our festivities, seminar or activities will be posted on the web page, and the photos will be loaded in the photo gallery.  If you encounter any issues accessing the site, please let me know.
Thanks,
Shujun Chang
Last Updated on Wednesday, 04 April 2018 02:56
| | | | |
| --- | --- | --- | --- |
| 爱荷华州华人农业促进会新闻简报 Jan. 30, 2018 | | | |
Dear ICIA family,
Please
click here
to read the latest issue of ICIA Newsletter.  Many thanks to Terry and others who put this together. Also, the editorial team would like to encourage members provide comments, suggestions and contribution to the Newsletter.
Thanks,
Shujun
Last Updated on Wednesday, 31 January 2018 02:38
| | | | |
| --- | --- | --- | --- |
| Chinese Spring Festival 2018 Celebration Notice | | | |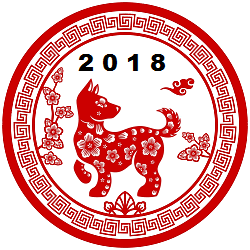 Dear ICIA members:
Let's get together to celebrate the traditional Chinese Spring Festival (春节) at Hibachi Grill & Supreme Buffet on Chinese New Year 's  day, 
Friday
- 
Feb 16th
.
ICIA will provide 红包 to members who attend this event. ICIA will ONLY provide 红包 to who has pre-registered online. Each family/member is responsible to check out and pay your own dinner expense, plus tips and tax, before you leave the restaurant. ICIA will provide an attendee list to Hibachi Grill. Please make sure you sign your name after you have paid your bill.
Time: 
5:30 pm to 8 pm
– plan to arrive between 
5-5:30
to pick up your 红包
Date: 
Friday, Feb 16th, 2018
Where: Hibachi Grills
If you have any questions, please feel free to reach out to me or any of the event team members.
Thanks,
Shujun Chang
Last Updated on Sunday, 25 March 2018 15:29
<< Start < Prev 1

2

3 4 5 6 7 8 9 10 Next > End >>


Page 2 of 11